Download Our Software & Licencing Datasheet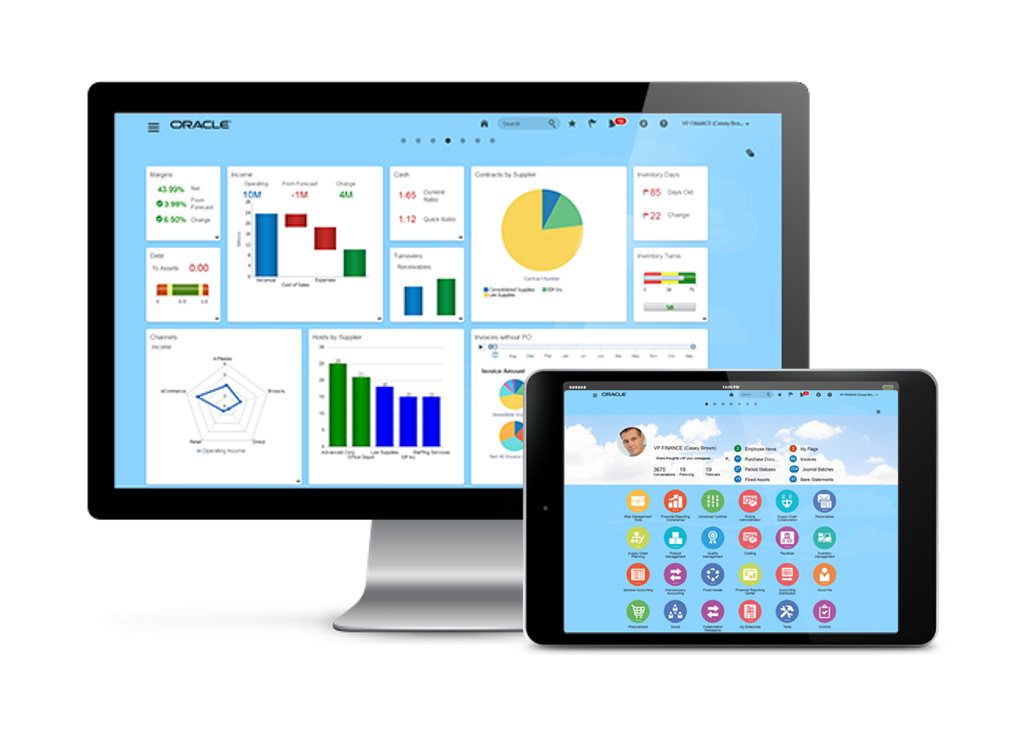 Finance For The Digital Age
Oracle ERP Cloud is an innovative solution helping organisations of all sizes modernise financial and operational processes in the cloud. ERP is the backbone of many companies, covering a large number of back-office processes that are critical to the success of your business. Oracle ERP Cloud manages accounting, financial planning and analysis, revenue recognition, risk management, governance, compliance, procurement, project planning, tax reporting, the financial close, and much more.
Enterprise Resource Planning (ERP) refers to the systems and software packages used by organisations to manage day-to-day business activities, such as accounting, procurement, project management and manufacturing. ERP systems tie together and define a plethora of business processes and enable the flow of data between them.
One of the biggest reasons for moving any process or application to the cloud is reducing costs. Oracle ERP cloud is a complete cloud application, reducing hardware and maintenance costs and providing a common user experience across many business functions.
As enterprise data and processes are corralled into ERP systems, businesses are able to align separate departments and improve workflow, resulting in significant bottom-line savings; from improved business insight to lower operational costs and increased efficiency.
ERP Cloud Services
As well as being an authorised reseller, we provide end-to-end services for Oracle's Finance and ERP solutions.
Useful Resources
Learn more about the Deltek Acumen, and how it helps you create the soundest schedules possible, executing them with consistent success and minimal risk.
Get in touch with us to find out how we can help you extract greater value from your finance and ERP platform.
* These fields are required.