Download Our Company Capability Statement 
Our Approach
Who are we?
Prescience Technology is an award-winning technology consultancy. We have an unrivalled ability to combine Oracle expertise and knowledge of Primavera with disciplined project management techniques and change management strategies to deliver high quality services which help clients achieve tangible business goals.
The Discipline of Great Project Delivery
We deliver with clients on a partnership basis. We build long-standing relationships, developing a true understanding of each business and its challenges, which enables us to maximise the value we provide.
Our aim is to be the organisation that organisations running capital-intensive projects turn to for their combined Program and Project Management, Oracle, Primavera and Training needs.
Known for an unrelenting pursuit of excellence, we pride ourselves on providing honest, pragmatic and relevant advice. We combine the foresight that comes from years of technical and commercial experience – prescience – with an unrelenting commitment to the discipline of great project delivery to provide outstanding value every time.
We combine the prescience that comes only from experience with deep technical knowledge to drive real business outcomes across the Asia Pacific region. In every instance, our clients benefit from the discipline of great project delivery which we bring to each and every engagement.
Our Story
Our Values
Underpinning our knowledge and experience are our values. Our entire team demonstrates our six core values in the way they operate, interact and deliver: talent, tenacity, teamwork, integrity, passion and prescience.
Our Team
At Prescience Technology, our success – and that of our clients – is founded on collaboration, open communication, delivery excellence and achieving sustainable results. These all manifest in what we call the discipline of great project delivery.
We employ only those who believe in and practice the constant pursuit of excellence, who learn from every situation and apply it thereafter. Our consultants welcome the opportunity for true teamwork – to work with colleagues and clients who are innovative, talented, tough and honest who are reciprocally demanding of continuous improvement.
Passionate, tenacious and talented in their field, our consultants are the best of the best. They are thorough, meticulous and driven, committed to ensuring all project goals, whether financial or operational, are achieved. They know there are no shortcuts when it comes to achieving a premium quality, sustainable outcome. That means they are proactive in solving problems and managing dependencies.
Their practical experience of working in large organisations on complex business and technical transformations means they possess the commercial acumen to put their technical skills into practice. Their advice is honest, pragmatic and relevant – and they stand by it.
It is this combination of skills, experience and values that makes Prescience Technology different and uniquely placed to help large organisations achieve their business goals.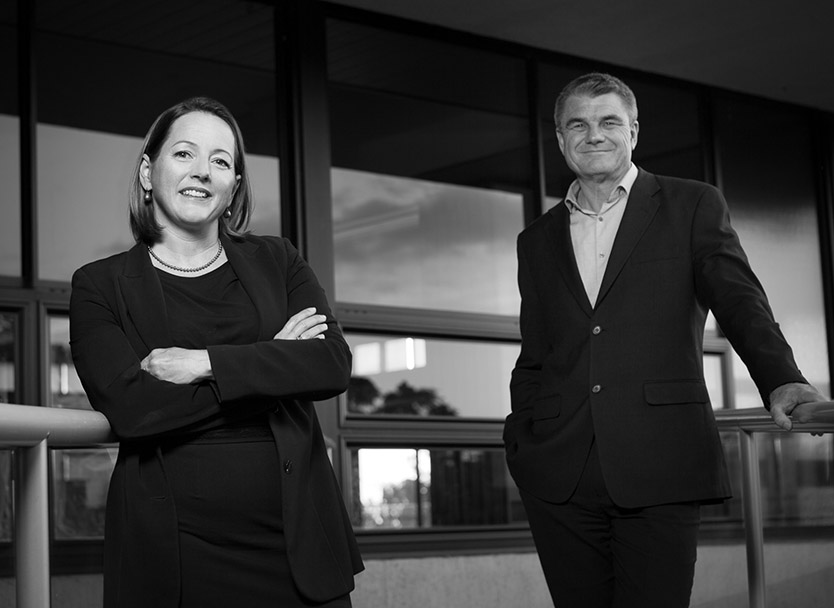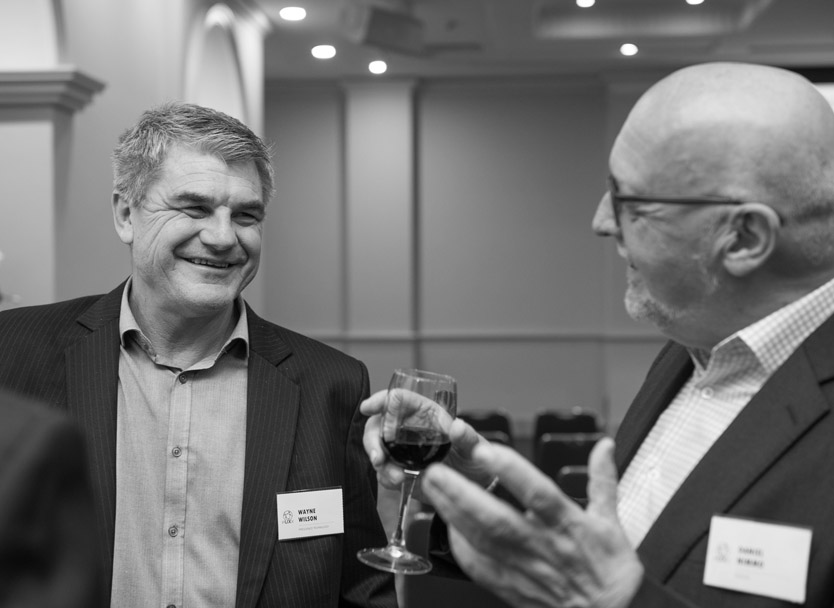 Our Clients
We build long-standing relationships with our clients, most of whom are large organisations in the infrastructure, energy and resources, telecommunications, finance and transport industries.
We value the trust our clients place in us and we work closely with our client stakeholders and colleagues to achieve successful outcomes. This mutual success is based on commitment, transparent communication and delivery excellence. We want our clients to achieve clear value for money and outcomes that exceed their expectations – every time. Our consultants welcome the opportunity to work with colleagues and clients who are innovative, talented, tough and honest and who are demanding of continuous improvement.
Just a few of our valued clients…
Our Partners
Since inception, Prescience Technology has maintained strategic partnerships with market-leading software organisations to bring our clients the most innovative technology solutions.
We were appointed an Oracle Partner in 2005, and promoted to an Oracle Platinum Partner after winning Oracle Primavera's ANZ Outstanding Partner of the Year Award in 2013. Since then, we have maintained a close relationship with Oracle, winning Oracle Primavera's No. 1 Cloud Partner Award in 2016 after successfully delivering Oracle Primavera Unifier's first cloud solution in Australia.
In 2017, Oracle appointed Prescience Technology as an Oracle Approved Education Reseller (OAER) and an Oracle Approved Education Center (OAEC), the first partnership of its kind in Australia.
As well as being Australia's leading Oracle Platinum Partner, Prescience Technology is also Deltek's exclusive Australian Acumen Partner.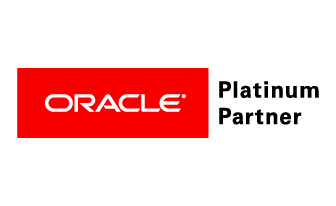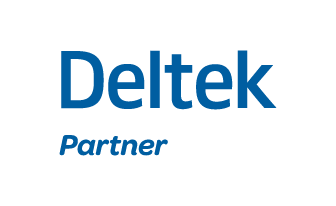 Our Community
We believe we have an obligation to do what we can to make the world a better place. We also look for the same kind of social responsibility in the clients with whom we partner.
Starting close to home, we are committed to the well-being of all our people and provide a flexible, family-friendly working environment. We provide one day's paid leave each year so our staff can support causes that they are passionate about. Whether it's participating in the Oxfam Walk or the annual Cycle Challenge, we allow our consultants to give back and still meet their work obligations.
As technical experts, we also believe that we have an obligation to share our knowledge with the community. That's why we are actively involved in organisations like the Australian Oracle User Group, as well as the Project Management Institute of Australia and Australian Institute of Project Management. We also host our own series of Prescience User Experience Exchanges across Australia, aimed at empowering project management professionals through the power of thought leadership.
We do what we can to minimise our impact on the environment. We recycle paper and print cartridges, use energy efficient light bulbs and minimise travel where we can. Skype, conference calls and constantly seeking new ways to make remote teams work better are all part of our daily routine. However there's only so much that we can do alone. That's why we also support organisations that are doing great things to make our world a safer and more sustainable place.
Supporting Aussie Kids
As a family-friendly organisation, Prescience Technology supports an amazing charity called Act for Kids, a not-for-profit organisation which gives direct parenting support to over 1,200 families through their network of ACT for Kids family centres. Act for Kids tackles both the causes and effects of child abuse. They teach kids how to stay safe, and they speak up for kids through informational and social change campaigns. Act for Kids also run one-on-one counselling services for kids and families who are already suffering abuse-related trauma.
In 2008, Prescience provided funding to support the development of a sensory room in Act for Kids' Wooloowin centre in Brisbane and in 2009, we funded the construction of a small water play area in one of their centres in Brisbane and the replacement of their play area sun shades. In 2010, we maintained our commitment with the purchase of new books and resources. Since 2014, our CEO, Loretta Bayliss, has raised tens of thousands of dollars for Act for Kids by participating in their rigorous 100km+ Trek for Kids challenges. We are also proud to support Act for Kids' annual Gala Ball, as well as fundraising and promoting their great work through our network of nation-wide events.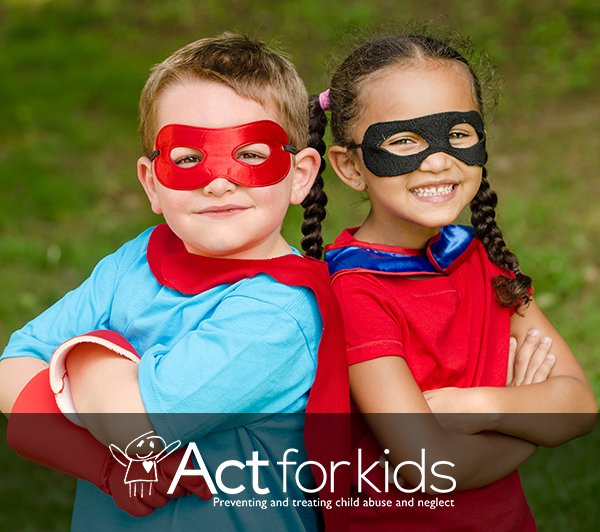 Our Awards
Latest News
Check out our latest news and blogs, or visit our Resource Centre for more content and downloads.
Software as a Service (SaaS) cloud computing differs from on-premises software in one critical way. While a company hosts everything in-house in an on-premise environment, in a cloud environment, a third-party provider, like Oracle
The concept of enterprise resource planning dates back to as early as the 1960s when 'Centralised Computer Systems' were primarily used to support inventory management. Flash forward to the early 1990s and the formal
Enterprise Resource Planning (ERP) software is the backbone of many organisations, managing important processes throughout the entire enterprise. As the world increasingly goes digital, organisations can expect their ERP systems to be upgraded and