Download Our Novade Key Module Datasheet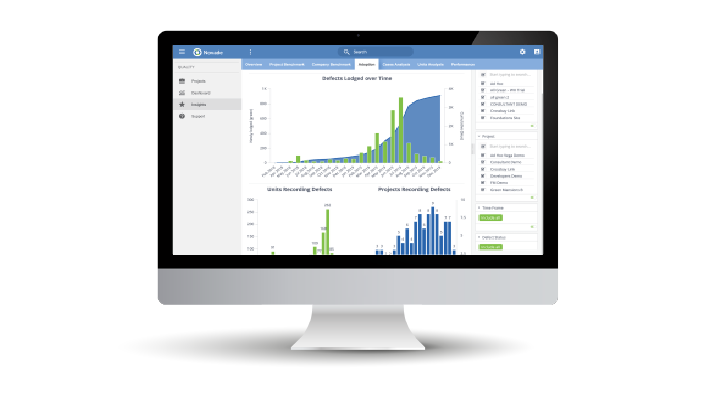 Digitising Field Management
Novade is the leading digital platform for project-driven businesses, that offers Field Management Digitisation services: With Novade, you can digitise your field processes, capture and analyse the right data, and enhance your overall performance so you can maintain confidence in the future of your capital projects.
Novade is designed to adapt to your enterprise processes, match the way you work, reducing the cost of labour and compliance while improving health and safety. Novade has a proven track record of success with over 10,000 sites across the world, 150,000 users, and 1 million processes monthly, improving productivity by up to 20%, reducing quality and safety management issues by 50%.
Real-time access to production information for all key stakeholders
Monitor field production with Novade Site Diary:
Management can access actionable productivity data and extensive site history.
Site managers can validate reports, automate reporting and monitor productivity.
Supervisors and foremen can submit data from mobile devices and get notified when actions are required.
Clients and other stakeholders receive curated reports, facilitating communication and collaboration.
Drive health and safety performance on job sites
Enforce safety processes and compliance on-site:
Managers can monitor the status of safety compliance in real-time.
Safety regulators can access digital reports to facilitate compliance and communication.
Safety managers can conduct safety inspections, risk assessments, and monitor corrective actions.
Workers can submit data from mobile devices and get notified when actions are required
Deliver high quality projects every time
Manage project quality from construction to handover:
Teams in the field can conduct inspections and capture data on mobile
Sub-contractors can access and update information in real-time on mobile
Management & project teams can track status with dashboards and reports
Full Service and Support
As well as being an authorised Novade reseller, we provide a range of associated project management and technical services.
Get in touch with us to find out how we can help you extract greater value from your technology and project management platform.
* These fields are required.