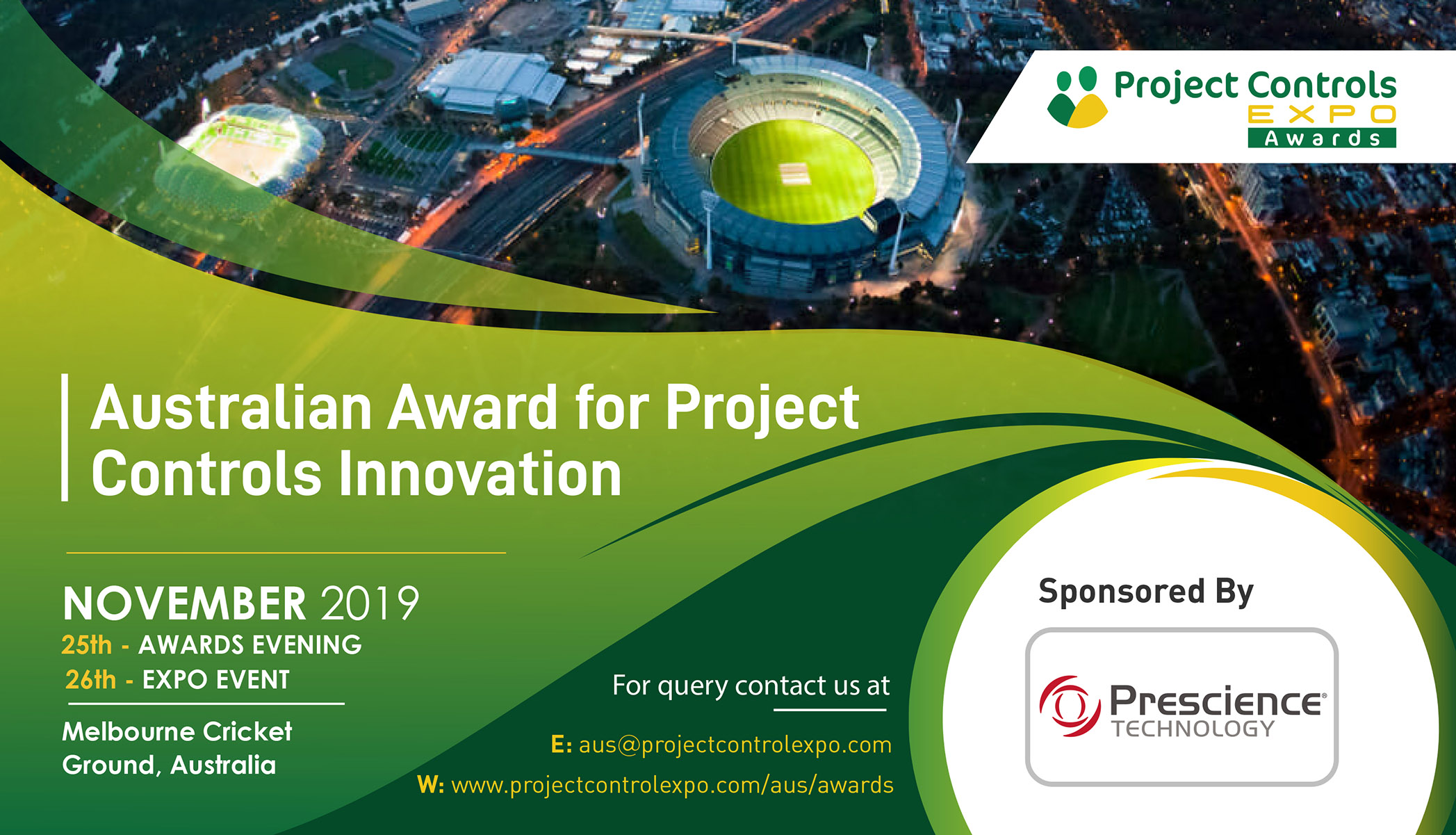 Join us for the Project Controls Expo in Melbourne, where over 500 like-minded professionals from varying industries share knowledge, experience, best practices, career development and software tools under one roof.
Stop by the Prescience Technology booth in the exhibition hall to participate in the interactive games and demonstrations, and join Prescience Technology's own Steve Ellis in the Case Studies zone for an insightful presentation on project controls excellence on one of Australia's largest infrastructure projects.
As well as being Gold Sponsor, this year Prescience will also be supporting the Australian Award for Project Controls Innovation.
Visit the event website to see the full agenda and to book your tickets.