Download Our Software & Licencing Datasheet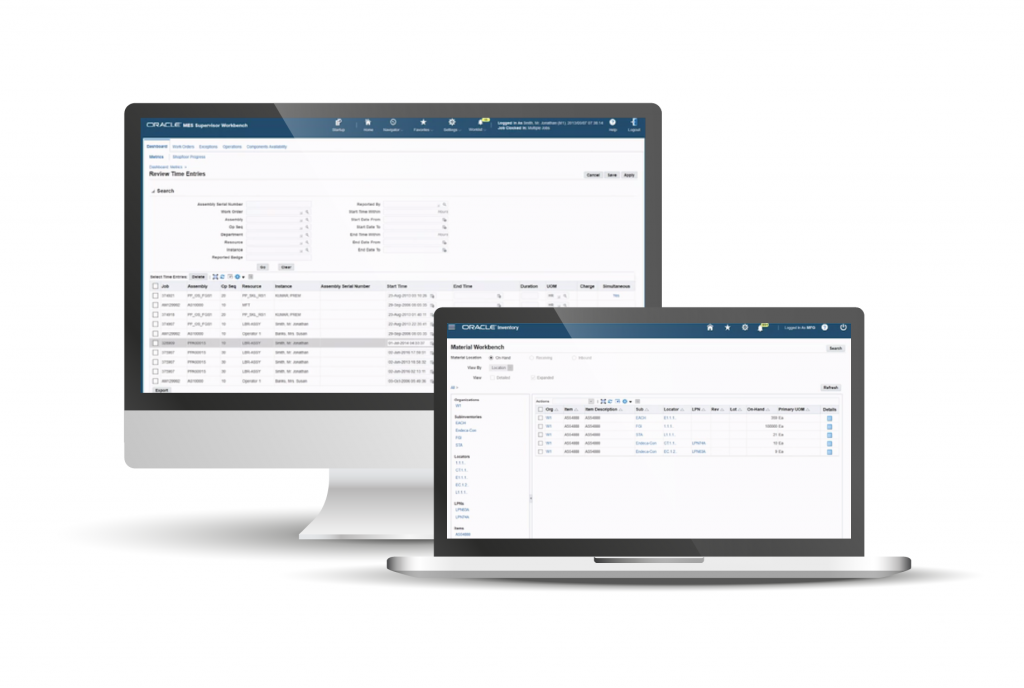 Increase Operational Efficiency
Oracle E-Business Suite is designed to help you make better decisions and be more competitive, while lowering costs and increasing performance. Achieving this balance requires companies to have a holistic view of their operations, whether they operate within the same borders or across borders.
With hundreds of cross-industry capabilities spanning enterprise resource planning, customer relationship management, and supply chain planning, Oracle E-Business Suite helps manage the complexities of global business environments, no matter your organisation's size. This integrated suite of products enables you to manage the complexity that comes with doing business across divisions, across regions and across partners, without having to worry about disparate processes and systems.
E-Business Suite Services
As well as software licencing, we provide end-to-end services for Oracle's Finance and ERP solutions.
Get in touch with us to find out how we can help you extract greater value from your finance and ERP platform.
* These fields are required.