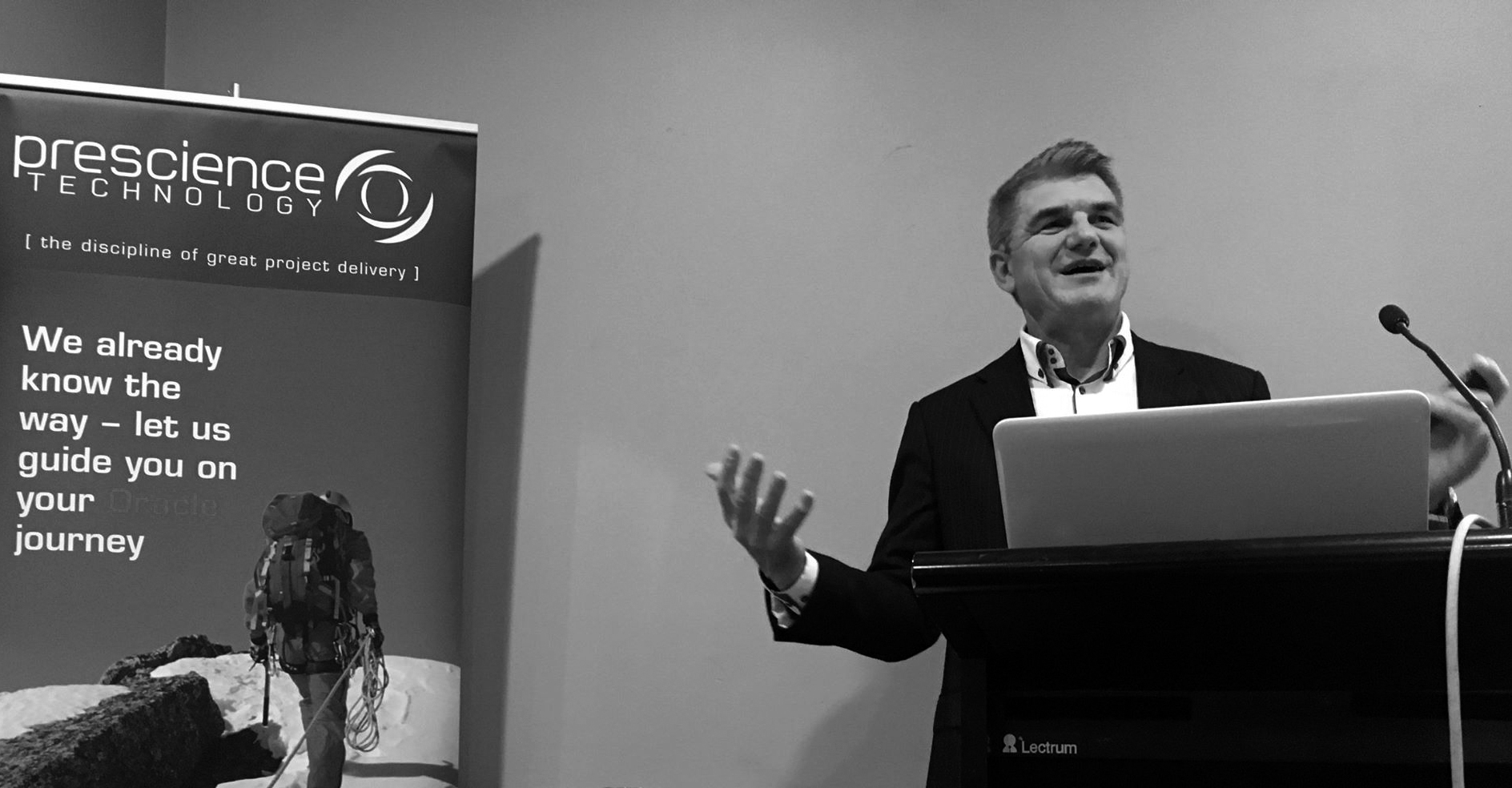 Oracle solutions guru Wayne Wilson (pictured) has been appointed Prescience Technology's Chief Operating Officer.
Wayne is accountable for the national end-to-end Oracle service provider's entire suite of delivery activities, including support and services for thousands of IT and project professionals worldwide.
He is involved in the design, development and implementation of enterprise systems, resource, cost and enterprise portfolio management.
Prescience Technology CEO Loretta Bayliss said Wayne has been instrumental in the design of Prescience's unique cloud offering and delivering market-leading software and technology solutions for some of Australia's largest scale construction, mining, natural resources and development projects.
"Wayne has a deep understanding of a range of Enterprise Project Control tools and core business enablement systems including Oracle's Primavera suite," she said.
"His skillset also includes extensive experience in manufacturing, engineering, construction, IT, utilities and government.
"It's exciting to have Wayne in this role, as he plays a crucial role in helping shape our future trajectory and continuing delivery capability."
Wayne joined Prescience Technology in 2013 as Principal Solutions Architect and was soon promoted to Practice Manager Technology Services.
Before this, at Fortior Global, Wayne was Chief Technology Officer responsible for strategy, enablement and the architecture of technology solutions.
Loretta said Wayne has more than 30 year's hands-on experience, underpinned by keen business acumen in enterprise project management and cost control systems.
His enthusiastic engagement and energy, paired with his broad industry knowledge and skills, works successfully to create positive outcomes for our clients.
---
ABOUT PRESCIENCE TECHNOLOGY
Operating across Australia, we provide Program and Project Management, Training Services and Technology Solutions to support large capital-intensive projects. We combine Oracle expertise and industry experience with disciplined Project Management techniques to deliver high quality business and project outcomes.