In Part I of this blog, we discussed the compatibility of Oracle Primavera P6 and Deltek Acumen and demonstrated the risk evaluation process for an in-progress schedule. In Part II we will examine schedule critique, analysis and acceleration.
Here are two simple processes to assist in developing better schedules to promote and enhance your project outcomes. As we move through these examples, we will discuss and explain the benefits you get with both platforms.
Risk assess and generate new P80 project schedule (Part I):

Critique, analyse and accelerate schedule to meet project outcomes (Part II):

Critique, Analyse and Accelerate the Schedule
Another significant tool available as part of the Deltek Acumen 360 module is the Accelerate Schedule function. This can be used to add more time or reduce the time taken to complete work. Many times, when delivering projects, we try to set targets that improve our chances of finishing early. The Deltek Acumen Accelerate function can help here.
You follow the same process as before by running S2 Diagnostics on a project to identify issues, Resolve issues and create a snapshot to use in the acceleration process.
With the new snapshot of the schedule selected, choose Accelerate Schedule.
You can skip the cleansing function and conduct it using the Accelerate function instead. In this case we followed the same process as before. The new date for acceleration has been achieved by setting a 10% reduction target. The new finish date is 8/4/2021.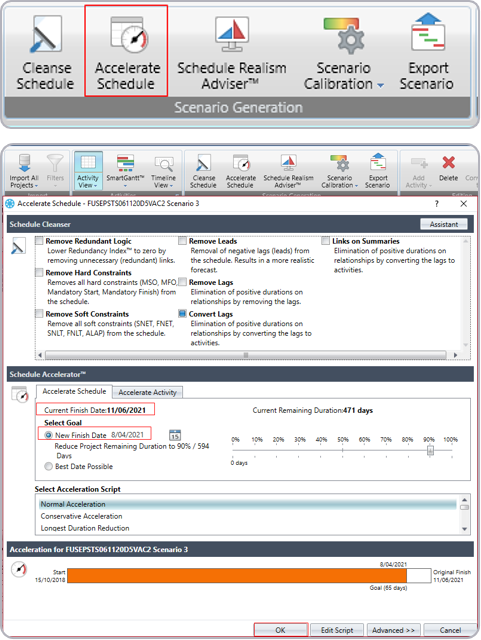 Executing the change results in different options to achieve the outcome. Here, we chose to Add a new Scenario. A new snapshot is added with the accelerated completion date of 7/4/2021.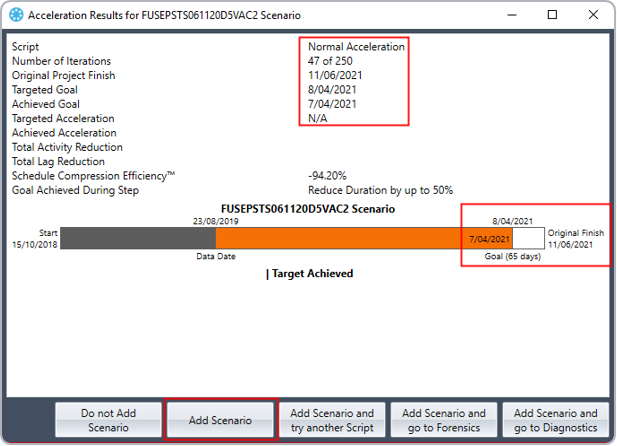 Like before, we create a new XER file and export it.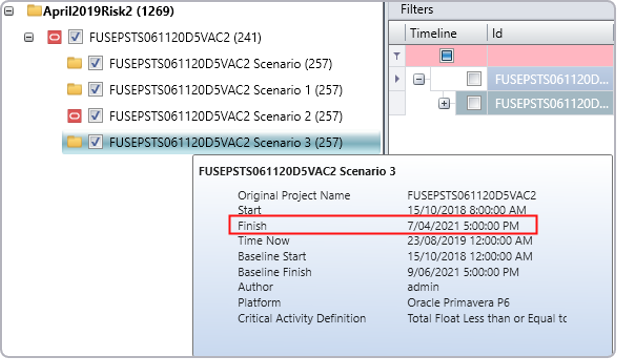 We chose to add the new XER to the Workbook so that it can be used in further analysis, however this is an option that can be omitted.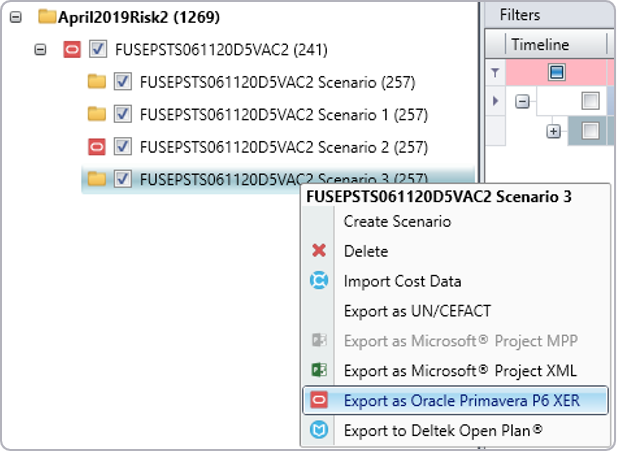 Building a history of work in the Deltek Acumen workbook is a significant improvement over old techniques, where copies of options are made as standalone elements. Analysis in Acumen provides real time evaluation of options and the development of different, multiple options quickly and effectively.
If you take the new XER back into P6, it can be used for ongoing execution with tracking to original dates provided by assigning the original schedule as a baseline. Alternatively, other options in P6 can be selected for ongoing use and analysis.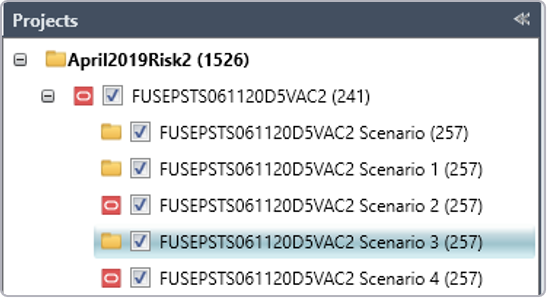 Here we can see the new project compared to the old schedule assigned as a baseline. You can also see the three options Original, risk Assessed P80 and Accelerated schedule.