P6 mobile apps are Oracle's latest innovative toolset that allows users to provide project updates from anywhere in the world. P6 users do not need any in depth knowledge or access to the P6 enterprise project system to provide real time update information. The P6 mobile apps are available on iOS and Android platforms. These platforms now provide universal coverage to P6 users. Project managers no longer need to wait for vital update information; P6 Mobile allows project team users to contribute in real time. The benefit achieved is improved decision making and lower probability of delays in project execution.
Projects can be structured to enable the application of updates immediately or to be stored pending approval before being applied to the project. Users can be assigned as project contributors, resources or an activity owner. This multiple update capability significantly broadens the scope for user involvement in keeping project task completion up to date.
Below are some of the best features that P6 mobile unlocks for innovative companies to leverage:
Capability to group activities by current status, including Active, Due, Overdue, Starred, or Completed; by project; and by time frame, including Today, This Week, and Next Week.
Activity filtering by Location, Project, WBS, and Status.
Online blogging using the discussion feature provided in P6. Messages are logged against each unique activity.
A picture tells a story and P6 mobile provides users with the ability to attach a picture to activities or send by e-mail.
Photos can be existing or taken new using the mobile device.
Documents linked to activities can be viewed or downloaded.
If using the timesheet functionality in P6 Mobile users can view timesheets and report actual time spent on activities by day or by reporting period.
Have full visibility of submitted timesheets and see outstanding work assignments over time.
Configure reminders to outstanding activities or timesheets.
Team Member Functionality
Due to the easy to use interface, users can interact with P6 via Team Member without having to learn full P6 functionality.  Team Member Web runs on tablets, iPhones, and Android devices in addition to web browsers, which may work well for people out in the field and on the move.
Getting P6 Mobile Apps
Each project will require Team Member access to be enabled in the Project Preferences settings. The settings determine how P6 Mobile App users will update project activities. The following images display the settings available.
Status Updates Tab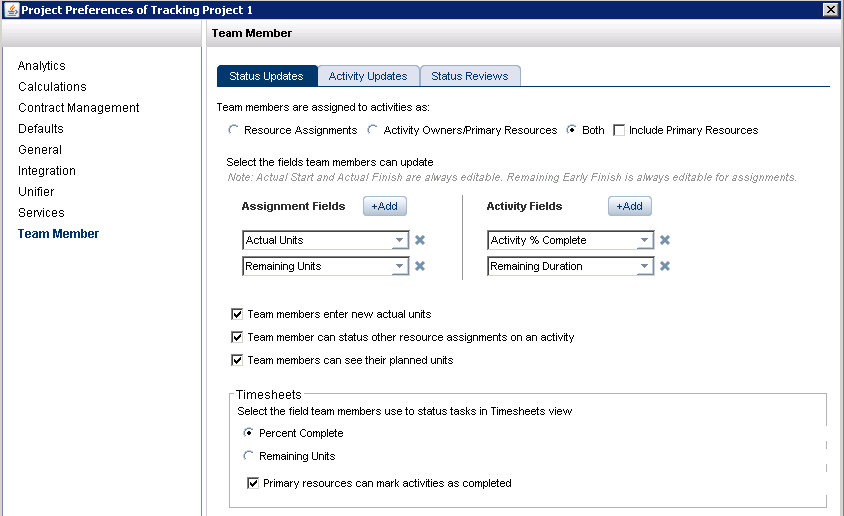 Activity Updates Tab
Status Reviews Tab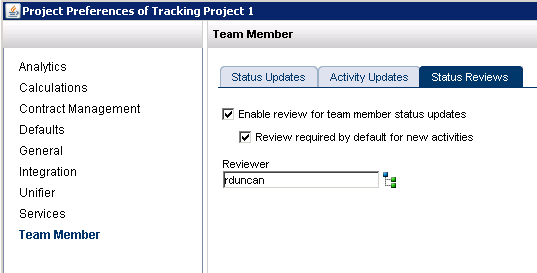 Team members can get the mobile app by logging in to Team Member and selecting the link to receive an e-mail with the link to download the mobile application.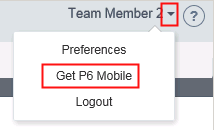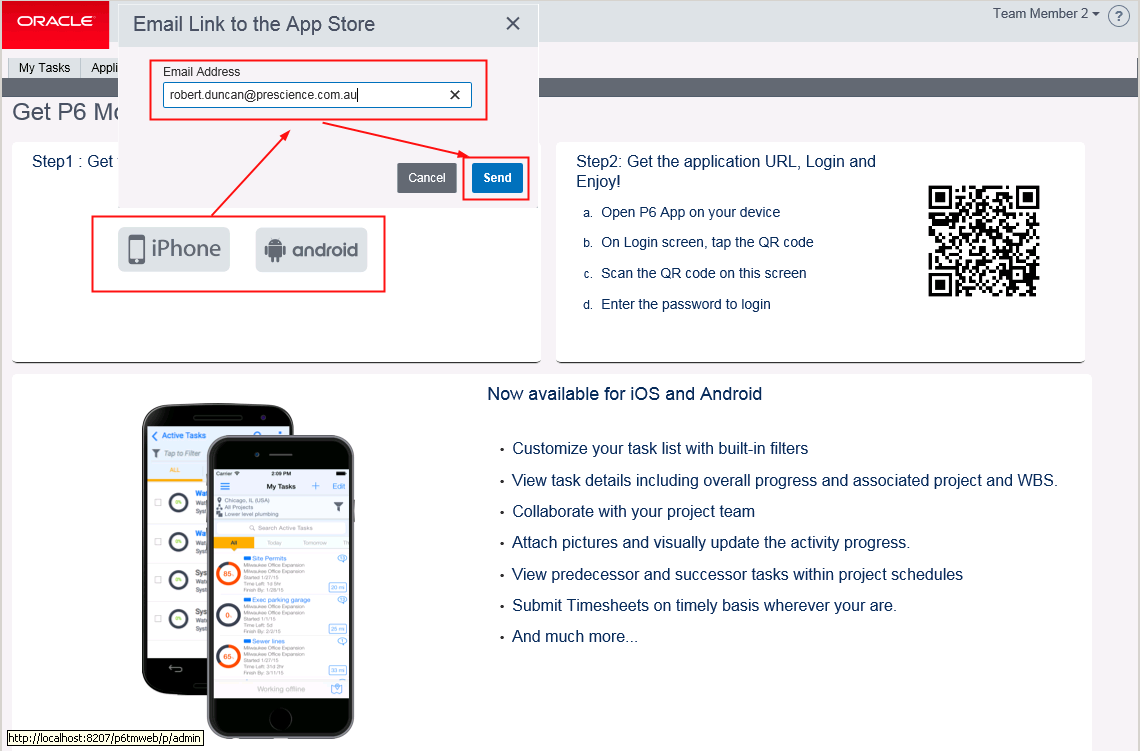 See screen capture below for the main task pane which acts like a home page in Team Member.
Using P6 Mobile to Update Activities
Team Member users in this example are assigned as Resources to an activity. Each resource is assigned for 10 days of work and is required to submit their time using the Team Member Mobile App. In this example the project settings allow users to update the activity without approval. The screen below shows the current status of the work in P6 Web.

_____________________________________________________________________________________________
…JOIN PRESCIENCEADVANTAGE® PRIMAVERA SUPPORT
A PrescienceAdvantage® Primavera Support agreement is flexible, scalable and value driven. It offers functional and technical Oracle Primavera assistance, delivered remotely or on-site. Find out more about setting up a Support Agreement for your site, or call us on 1300 086 816.