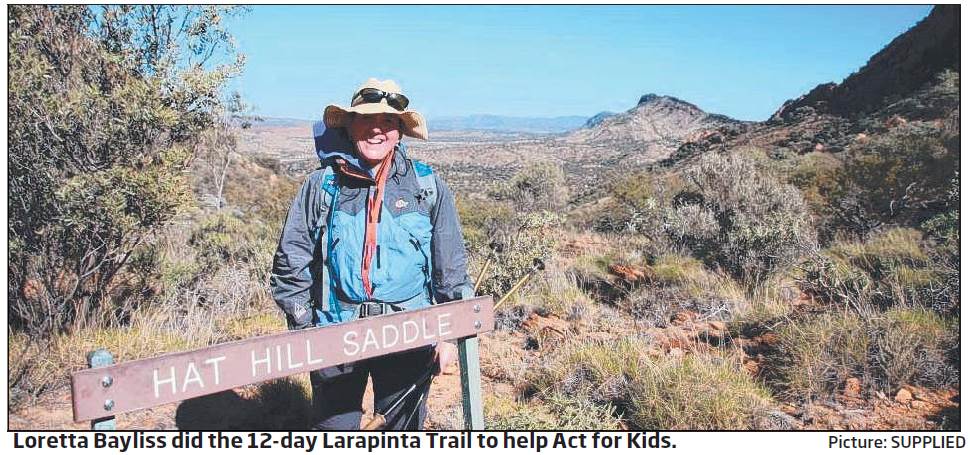 A RED Hill business owner was among a group of 16 Queenslanders who conquered part of Central Australia's Larapinta Trail to raise money for abused and neglected children. Through its six-day Larapinta Challenge, Act for Kids raised $120,000.
Prescience Technology managing director Loretta Bayliss, together with the other 15 participants, trekked up to eight hours a day across various stretches of the high-ridge lines. They covered 100km of the world-renowned Larapinta Trail.
"Every child deserves happiness and Act for Kids' services provide far better outcomes for children than long-term foster care," Ms Bayliss, of Moggill, said. "I'm inspired by the work they do to keep kids safe in remote indigenous communities. "We never expected to raise so much, with an initial fundraising target of $2000 each. With the support of my friends, family and colleagues we have beenable to provide a small contribution that will create better outcomes."
Ms Bayliss has increased her fundraising target to $10,000. She and her staff have held fundraisers and challenges throughout the year, including a high tea which drew support from many local businesses from the western suburbs.
Source: The Westside News 10/09/2014