This month we return to Primavera P6 WEB and look at two new features available in the Activities page; the newly added Basic Gantt View and the View Resource Assignments pop up window, available when making new Resource Assignments on an Activity.
The new Basic Gantt View provides the user with easy to use fast performance with HTML5 scripting. The user can add or delete Activities, update Activity status, add or delete Resource Assignments, update Resource Actuals and remaining units and add, delete or change Predecessor and Successor relationships. This new functionality will make it easier for users to manage the basic update process.
Top Tip #1: Switching to the new R15.2 Basic Gantt View
To take advantage of the new Basic Gantt View in P6 WEB, your System Administrator needs to enable the function in the User Interface View you are assigned to. Note! Either the Classic View or the Basic View can be set as your Default setting.
How To:

Step 1: Select 'Administer'
Step 2: Select 'User Interface Views'
Step 3: The User Interface View Page displays
Step 4: Select the User Interface View to Update
Step 5: Select the Content page and then Expand Projects
Step 6: Set the 'Basic View' and make one of the options the Default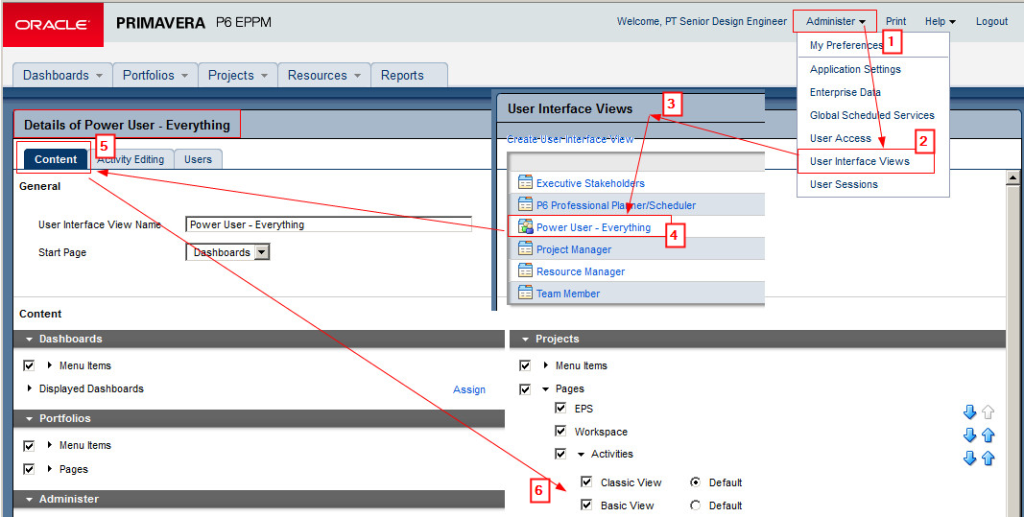 To open the Basic Gantt View, click on the 'Switch to Basic View' link at the top of the Activities page.

The Basic Gantt View displays.
● Basic view provides the Activity Table view; when in Activity Table view you can also print the Activity Table.
● In Basic view the General, Status, Assignments, Predecessors and Successors tabs are available.
● The Gantt view shows the Activity Table and Gantt chart at the same time. Full screen mode is available to make the most of your screen when viewing larger schedules.
● Use the Customize view to set the most commonly used features.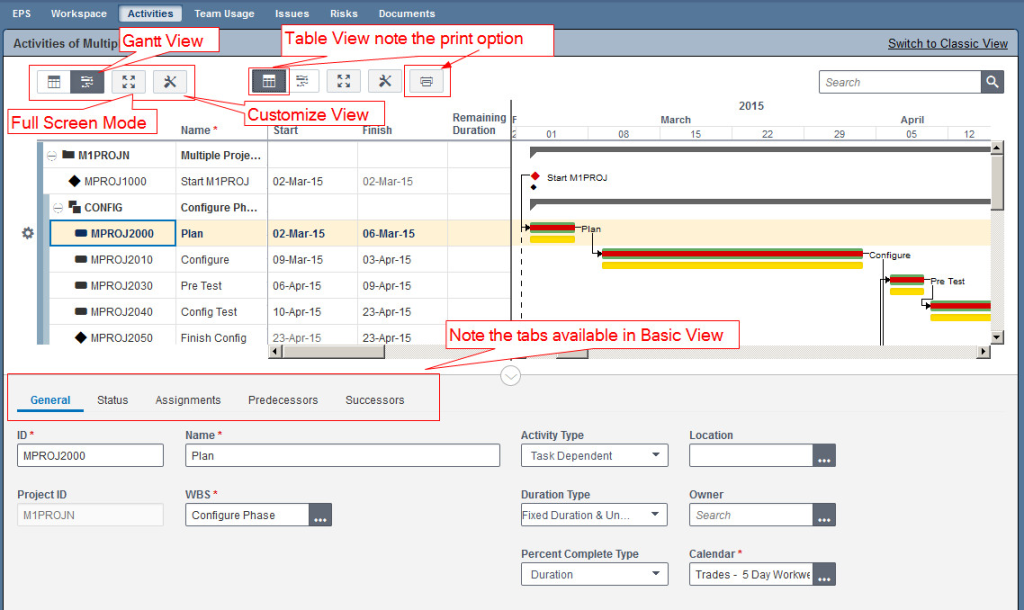 In the Customize View the user can alter Columns, Bars and Gantt bar settings.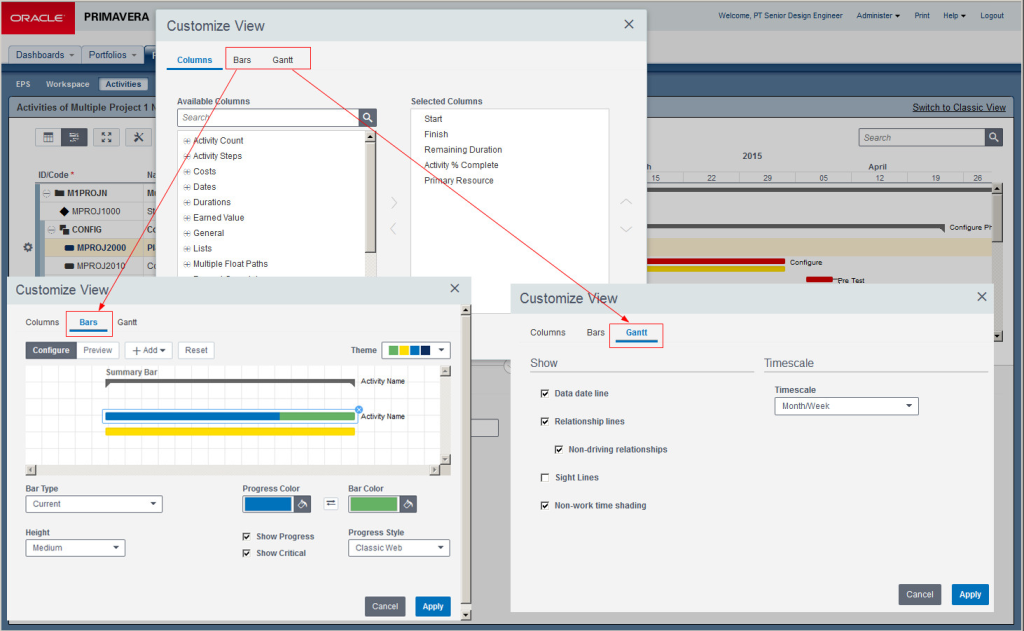 ---
…JOIN PRESCIENCEADVANTAGE® PRIMAVERA SUPPORT
A PrescienceAdvantage® Primavera Support agreement is flexible, scalable and value driven. It offers functional and technical Oracle Primavera assistance, delivered remotely or on-site. Find out more about setting up a Support Agreement for your site, or call us on 1300 086 816.