We've been road-testing the new release of Primavera P6 R8.3 and are very excited about the new features and enhancements to both Primavera P6 EPPM (web client) and Primavera P6 Professional. In this extract from our Primavera Support Clients' Tips and Tricks newsletter we discuss some of the key features.
Setting a Default Start Page
A great starting point (no pun intended) of Primavera P6 R8.3 provides a setting to specify the default start page when a user logs in, simplifying the user experience and saving time by taking users to the exact page they most frequently use. This is set via the Content tab of the Details page for a User Interface View or the View tab in My Preferences.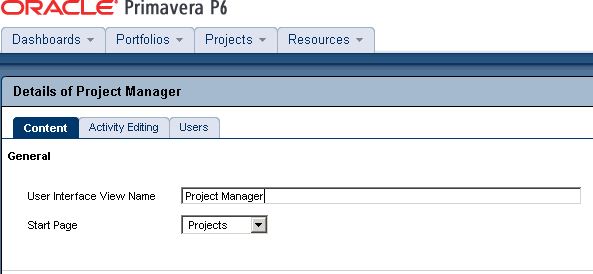 XML Import/Export Enhancements
A user can now exchange XML project files with previous versions of Primavera P6 from R6.2 SP4 onward. Also, all features supported by the P6 Professional XER format – constraining of external relationships during import, inclusion of Price/Unit in resource assignments and importing of Past Period Actuals – are supported in XML format as well.
P6 R8.3 also enables a user to import or export multiple projects simultaneously. When exporting multiple projects, the projects are combined into a single XML file. Thus importing multiple projects requires the projects to be contained in a single XML file.
Granular Control over Data during XML Import
Continuing the Import theme, a new screen in Primavera P6 R8.3's XML project import process enables a user to view data in the incoming file and adjust it as necessary before importing it into the database. This feature is especially useful to project managers who import third-party schedules that contain unwanted data such as resources, codes, and UDFs. In previous versions of P6, users had to manually scan and then modify the data before importing.
Renaming Columns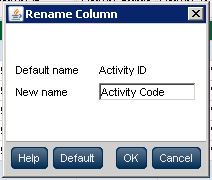 My personal favourite is that you can now rename columns in the Web Interface. This feature ensures the application terminology aligns with the organization and enables users to work with column names that are familiar. Right-click a column header and select Rename Column to launch the Rename Column dialog box. The dialog box displays the column's default name and provides a New-name field in which you can edit the default name or type in a different name.
New Relationships Detail Window on Activities Page
The last feature we will cover is one that I think most P6 users will quickly appreciate. Primavera P6 R8.3 (Web Client) offers a new Relationships detail window on the Activities page that enables a user to create and manage predecessor and successor relationships within the same window. The window provides the same capabilities as the separate Predecessors and Successors detail windows, and is also still available within the Primavera P6 R8.3 Professional Client.

---
JOIN PRESCIENCEADVANTAGE® PRIMAVERA SUPPORT
A PrescienceAdvantage® Primavera Support agreement is flexible, scalable and value driven. It offers functional and technical Oracle Primavera assistance, delivered remotely or on-site. Find out more about setting up a Support Agreement for your site, or call us on 1300 086 816.