Download Our Software & Licencing Datasheet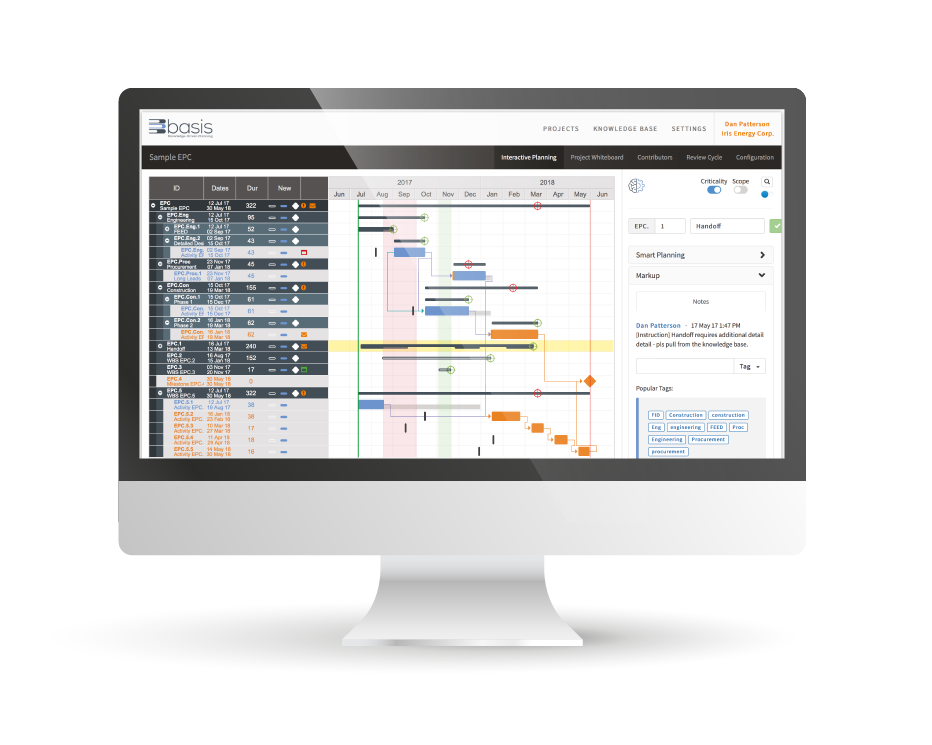 Build Better Plans, Faster
Basis is designed to help organisations build better plans in less time. Use your CPM tool to execute your project, use BASIS to ensure the plan being "executed" is achievable. Basis is an interactive planning tool created to improve the predictability of plans, the accuracy of forecasts and feasibility of risk analysis outcomes. Iris, the first artificially intelligent planning assistant learns from every user interaction and presents knowledge back during planning.
Basis plans begin at the pre-planning phase focusing on 'what to build' before identifying 'how to build it'. Predictive planning with Basis allows organisations to calibrate plans based upon standards and historical performance. Basis incorporates the feedback and opinions of your expert team driving true realism into the plan. Proactively adjust your plans based upon both organisational knowledge and team member expertise. Basis integrates with all major project planning tools, including Primavera P6 and Microsoft Project.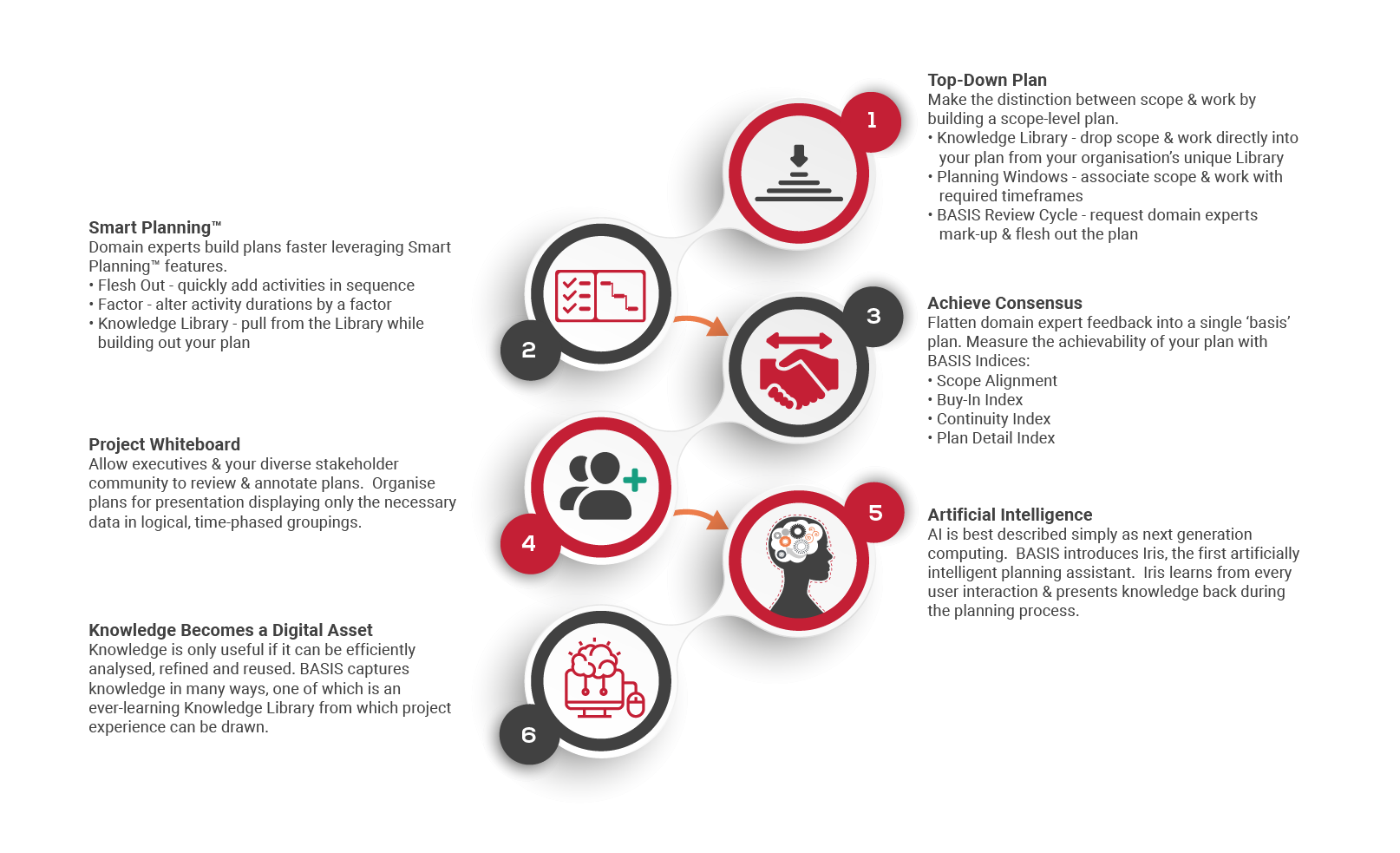 Useful Resources
Learn more about the Deltek Acumen, and how it helps you create the soundest schedules possible, executing them with consistent success and minimal risk.
Get in touch with us to find out how we can help you extract greater value from your technology and project management platform.
* These fields are required.