A sound schedule is the key to a successful project. Many of our clients use Deltek Acumen to quickly diagnose and resolve project schedule shortcomings, reduce risk exposure, accelerate and align schedules with project goals and benchmark quality and performance.
If you've recently upgraded to the latest version of Deltek Acumen, you will have noticed the new and improved interface. As well as a new colour scheme, there are significant changes that enhance the appearance of all Acumen windows.
So, what else is new? New features included in this release make Deltek Acumen more effective in managing analysis, more customisable, and improve the user experience. Our Project Controls Support team has road tested and reviewed the new system and presented our findings in this edition of the PrescienceAdvantage® Tips & Tricks.
1. Earned Value Analysis Systems (EVAS) Metrics Updates
Deltek Acumen now provides a new Updated Metric Definition file that can be selected from the Options window. The new definitions significantly expand the available metrics for analysis and have the potential to help you better evaluate project performance.
You can easily create new custom Metric sets by copying any of the expanded metrics and / or manipulating the metrics as required.
The expanded metrics can be loaded from the Acumen Templates folder. Deselect the Use Built in Metric selection on the Deltek Acumen Options general tab and select the required metrics file.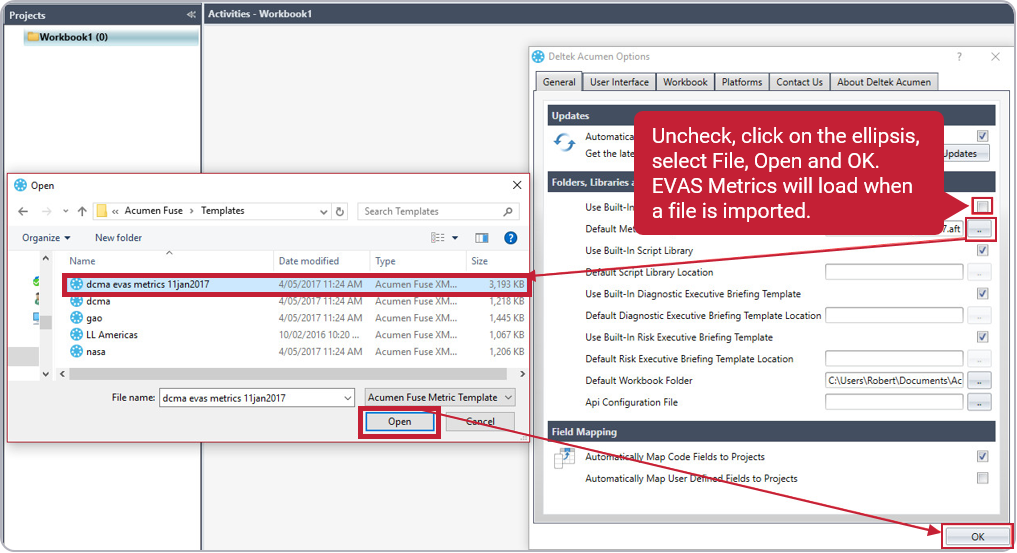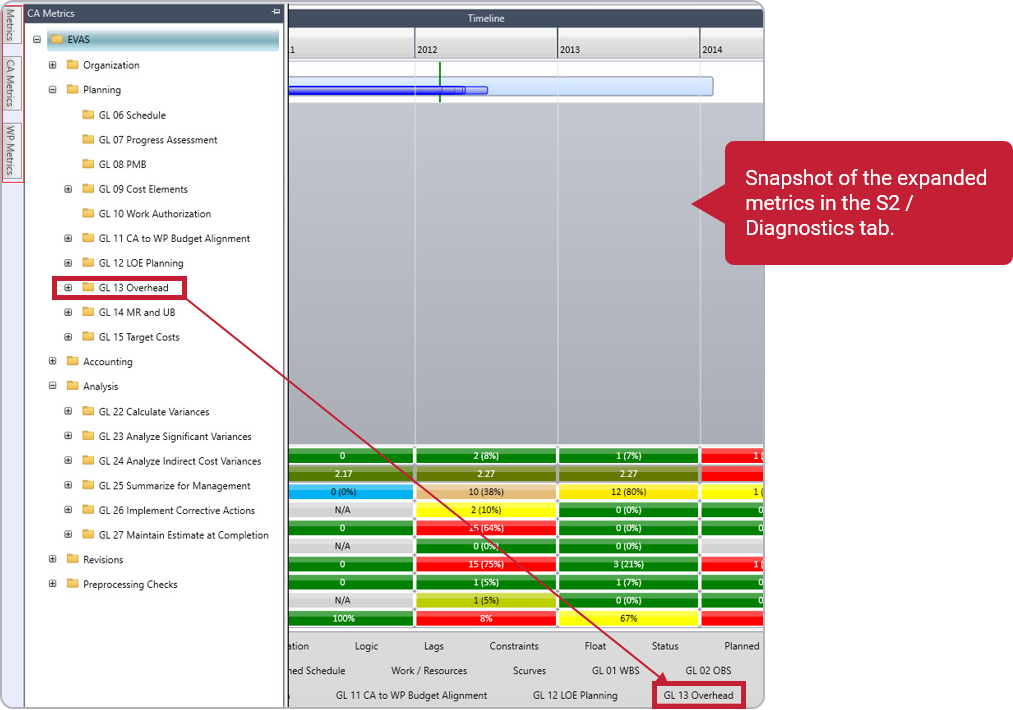 2. Display Field Variables
You can now select a field variable to display as a column on the S2 // Diagnostics tab and the Fuse Summary Metric Report. The values that display are the values from the field referenced in the field variable. This allows you to view the values that contribute to a metric score.
3. Oracle Primavera P6 Enhancements
You can now load a Multi-Project XER as a single Project Baseline. This feature provides flexibility in selecting an appropriate Baseline file that is contained in a Primavera XER file with multiple projects. With a Project selected in the S1 / Projects page, select Assign Baseline. Select the XER file containing the Baseline Files and open the file.